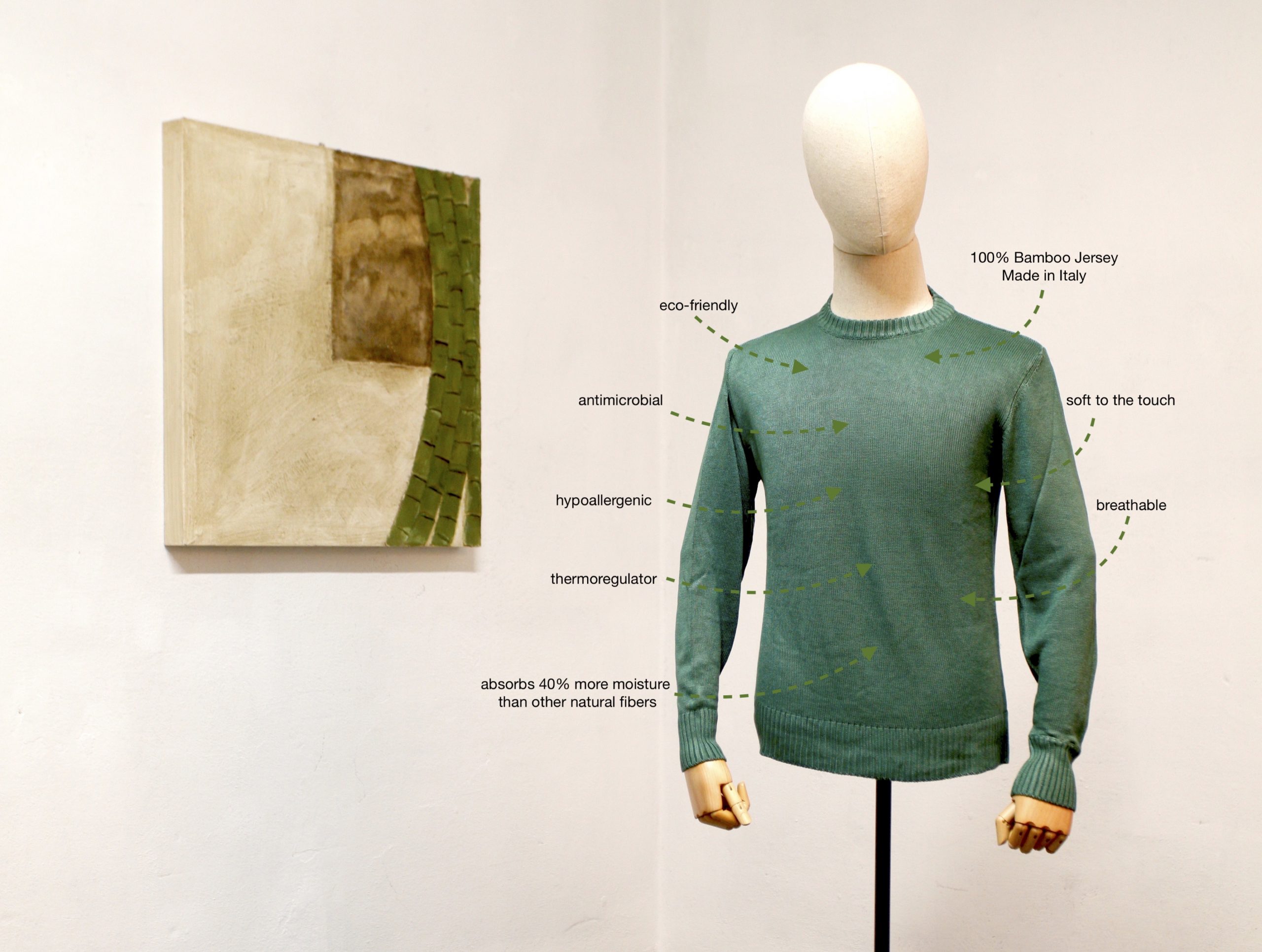 Bamboo sweaters, t-shirts and polo shirts Made in Italy.
Soft to the touch, breathable, hypoallergenic, antimicrobial, thermoregulators, eco-friendly that absorb 40% more moisture than other natural fibers.
A revolutionary mix of eco-sustainability, practicality and an excellent opportunity to avoid the garments with synthetic fibers. Jersey made in Italy with Oeko-tex certified yarn.
The collections are seasonless and timeless so there are no discounts and promotions.
Your confidence will be rewarded by the wow effect in touching, wearing and living sweaters, t-shirts and polo shirts branded filo.sofia
Free shipping and returns throughout Europe
 If you want to stay in touch please fill out the form indicating the city and we will send you an informative email.